Always the same story: the website is finished and finally published. At that point, many companies stop doing anything online and then wonder why they are steadily losing ground in the search engine rankings.
And didn´t you want more customers, when you set out to publish online?
Maxiplication is an experienced internet agency, publishing electronically since 1997. From the beginning, the agency relied on open source software and open standards. The success of all Maxiplication documents in the search engine reflects the efficiency of this method.
Being perceived correctly by the customers is one of the main problems for all firms. The most important point being that your image and your work are usually quite stable, whereas the web is chaotic, ever-changing and any electronic trends and hypes are shortlived. And the first one to notice that your website is not quite up to date, is usually the customer.
This WILL influence the customer´s opinion.
Next problem: your domain name is part of your corporate identity and, as your brand name, it needs protection; e.g. every time more top-level-domains (TLD´s) are being created. To react to these changes and to keep interest in your website alive by creating backlinks is as necessary for your online image as watering a plant. After all - you want to be found tomorrow, too.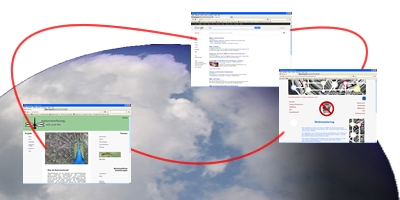 Maxiplication will ensure your success by:
Webmastering
Maintenance and backlinking
frequently checking the SE status of your key terms, your domain name and your brand