"SEO", or "Search Engine Optimization", is the most important part of all modern publishing. For what good is any information if it cannot be found?
SEO is a highly debated and controverse subject. This agency, however, is only interested in results. Long-term results. To impress the search engines, a bundle of measures is used, some of which are regularly changed or adapted to see if a result page or a page rank is influenced. Any short-term effects are negligeable: the typical customer is interested in paying just once, thereby obtaining results in the long run. This leads quite naturally to the usage of "white hat" techniques only.
To learn more about "white hat vs. black hat", please read the article about fair SEO.
The maxiplication method has the following results:
Your page will be found for a long period
You will be found whenever "your" search terms are entered in the search engine
The pages linking to your page will not be link farms or nonsense pages, but creative, original and positive content pages
All tricks, all kinds of cheating, are totally pointless in serious SEO. For a customer who stumbles on a link farm online will not be impressed by the company using it.
Therefore, all techniques used by Maxiplication are sound and realistic, and above all fair methods. This is called organic SEO - true content is linking to other pages, offering true content also.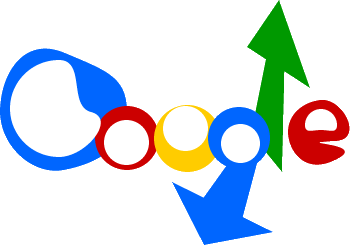 Maxiplications means also to not trick yourself: by showing yourself for exactly what you are, your content will generate a true semantic shadow online. Many companies that are trying to seem something they are not, will not receive much applause over the years. The only real "trick" in SEO is, to feed interesting content - well-structured - into the web.
If this content, then, can also be viewed on any screen, printed on any printer and displayed by any browser - then you will have satisfied your visitors, and you´ll have the chance to transform then into customers (i.e., achieve a high conversion rate).
Please find below a sketch of the most important domains maintained by maxiplication.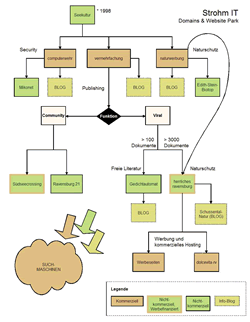 Besides, there is a comprehensive list of all domains hosted by maxiplication.